New Career in Just 4-Weeks!
Learn to be a Professional Dog Groomer in just 4-weeks at the only grooming school licensed by the PA Department of Education in Southeastern Pennsylvania. Students receive expert, hands-on training at Dog Grooming School of Pennsylvania in beautiful Yardley, PA by a state approved Instructor. As the only State Licensed Training Center for grooming professionals in Southeastern Pennsylvania, the school offers an unmatched learning environment for every student. Train Monday-Friday, 10am-3pm for 4-weeks at our world renowned dog grooming school. Students work with a variety of dogs so you can be confident on your first day working in your new career. Students from Pennsylvania, New Jersey, New York, Delaware, Massachusetts, Maryland, Michigan, Virginia, North Carolina, Alaska and all over the United States have taken advantage of the 100-hour course that covers every aspect of the industry. Each course is taught by Jim Connors, an experienced Dog Groomer, Salon Owner and Instructor. Jim has taught hundreds of students grooming at Dog Grooming School of Pennsylvania and has been a pet groomer and salon owner for many years. Jim also taught in the Camden County, NJ, school district and is approved by the PA Department. of Education to teach dog grooming. What could be better than learning directly from someone that owned and operated multiple dog grooming salons, mobile dog grooming businesses and a Dog Groomer Training Academy? After you have completed your course work with us, you can be employed as a Pet Stylist or start your very own dog grooming business. Diploma is valid nationwide. Training for a career as a Dog Groomer has never been easier. Join our next Dog Grooming Training class now!

When you are interviewing Grooming Schools, ask the Instructor these questions:
How many years have have you been grooming? This can be verified by requesting to see the Instructor's Grooming School Diploma.

How many salons

and

mobile businesses have you owned and have you personally groomed the dogs at each operation? If you're paying for training, wouldn't you want to be taught by someone that has owned and groomed in both mobile units

and

stationary salons so you can learn every aspect of the industry?
How many years of teaching experience do you have and what makes you qualified to teach?

Can I see your school's license from the Department of Education? A telltale sign that a school is not licensed is when they are offering one-on-one groomer training. Until recently, the PA Department of Education did not require groomers who taught only one student at a time to have a license. This meant the "teacher's" qualifications were not vetted and the Instructor may have never groomed a dog, their facility was not inspected and approved by the PA Department of Education, the curriculum was not approved by the Department of Education, their business plan and financials were not reviewed, and they were

unregulated

. The Department of Education requires licensing for any pet grooming program that awards a certificate or diploma that is intended to lead to entry level employment. Your diploma or certificate is not valid if it comes from a school, training program or random instructor that is not licensed by the Department of Education. We have retrained dozens of students who attended an unlicensed "school" or "groomer training program" and no one would hire them. It is not beneficial to be the only student in a classroom. Our school is an actual salon and salons have multiple groomers working together on a daily basis. Our students learn from each other and many become lifelong peers, keeping in touch and supporting each other throughout their grooming careers. Please click below on the Pennsylvania Dept. of Education logo to verify that the grooming school/groomer training program you are researching is licensed.

A legitimate, licensed school will indicate that they are licensed on the home page of their website and provide students a link to their state's website for the Dept. of Education.

Do you have a college degree? Anyone teaching a class should have a college degree and a background in Education, in addition to years of experience as a Pet Groomer.

Do you have connections with local salon owners, mobile business owners and corporate salons to connect students with jobs?
When you train with Dog Grooming School of Pennsylvania, you are training at a State Licensed Dog Grooming School with direct mentoring and personal interaction in an actual school, versus an online program where you are attempting to learn via a computer screen and forced to find your own dog models with no in-person coaching and guidance. Our teacher will watch you as you groom each dog and provide feedback every step of the way. This is not possible if you take an online grooming course. Sending photos to an off-site instructor AFTER the groom will not teach you how to groom and most salon owners will NOT hire graduates of an online course. As a matter of a fact, we have retrained a countless amount of students that attempted to learn grooming via a computer screen and could NOT groom a dog. We have also re-trained numerous students that have wasted their money on unlicensed training programs by Groomers that just started grooming, have no teaching credentials, no actual commercial business location, and even some where the owners were not trained groomers. Dog Grooming School of Pennsylvania is well known in the industry and our Diploma is recognized by Grooming salons all over the country. A certificate from an unknown, unlicensed grooming program will have no value when trying to find a grooming job and students will find themselves paying again for an actual licensed, recognized and proven dog grooming program.
Testimonial
After graduating from Dog Grooming School of Pennsylvania, I quickly started a successful Mobile Dog Grooming business. I was so busy, I ended a 25-year career as a Dental Assistant due to my booming pup passion! I see about 4 to 5 dogs a day and average anywhere between $85-$125 per dog. My schedule is always full! I even have clients that book 3 months in advance! I've established a very loyal clientele. I can't say enough how much I love being a Professional Dog Groomer. I wish I would have switched years ago! Thank you, Dog Grooming School of Pennsylvania, for giving me the tools, knowledge and courage to make my dreams come true that led me on a path to prosperity!" Your Graduate, Angel Davidson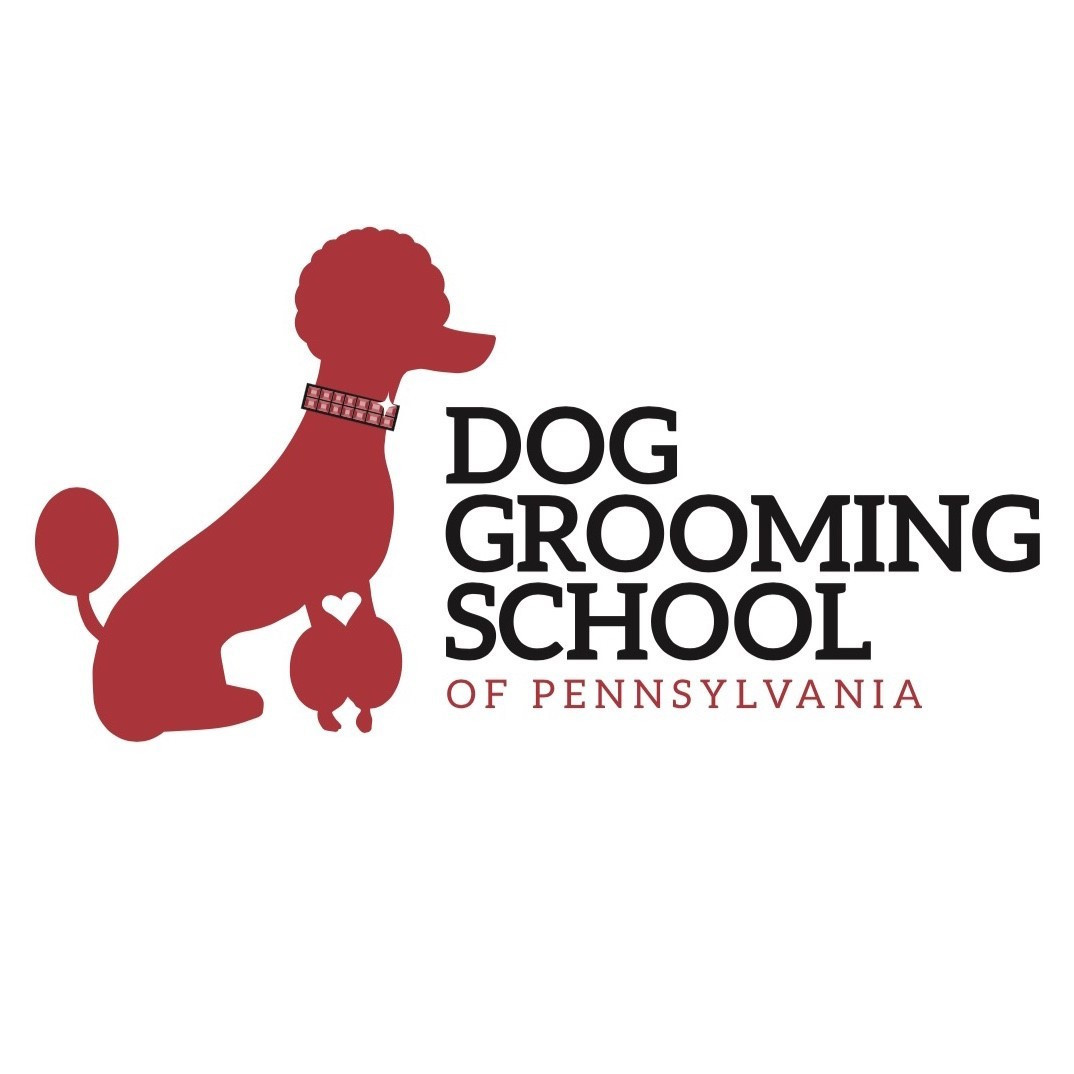 The only Dog Grooming School in Southeastern Pennsylvania licensed by the Department of Education.

Expert onsite training! Small classes! Train on live dogs daily!
Located in Yardley, PA just 10 minutes from Trenton, NJ and 20 minutes from Philadelphia.
Train to Become a Professional Dog Groomer.